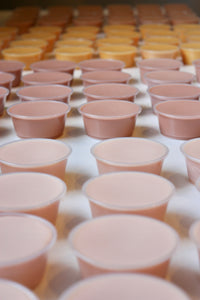 Paraffin-Soy Wax Melts (3oz Scent Shots)
Regular price
$4.95
$0.00
Unit price
per
This listing is for one (1) wax melt approximately 3 oz. total. All melts will be individually wrapped with label included.
Bachelor Pad- Barbershop, Sea Kelp, Green Clover & Aloe

Blackberry Jam

Bonfires & Books- Vanilla Birch, Mac Apple, Palo Santo, Pomegranate Bitters

Carnival Pretzels- Circus Concessions, Pretzels 

Drive-in Movies- Cashmere, Wood Sage & Sea Salt, Pomegranate Vanilla

Feed the Birds- Flannel, Roasted Pine Cones, Patchouli, Warm Sandalwood

Flannels- Black Amber, Plum, Vanilla Woods, Tonka & Oud

Flat Shoals- Rain Water, Green Clover & Aloe, Fresh Linen, Olive Branch

Fright Night- Smoked Vanilla, Fresh Hay, Mac Apple, Toasted Marshmallow, Marshmallow Fireside, Icy Woods

Ghost Town- Blackberry Jam, Lemon Chiffon Cake, Palo Santo

Hazel- Blackberry Jam, Sweet on Paris, Cupcakes at Tiffany's, Vanilla Birch
Iced Vanilla Woods

Jocassee- November Rain, Eucalyptus, Spearmint

Kai- Salty Sea Air, Sea Kelp, Green Clover & Aloe

Leaf Art- Apples, Spice, Crunchy Leaves, Egyptian Musk, Warm Vanilla Sugar

Lonely Woods- Iced Vanilla Woods, Leather, Fruit, Woods, a touch of Smoke

Palo Santo

Plaid Scarf- Rosewood, Cedar, Spicy Clove, Icy Woods, Mulled Cider

Pretzel
Pumpkin Spice Coffee- Coffee House, Pumpkin Crème Brûlée, Toasted Marshmallow, Celtic Moon Spice, Sugar Cookie

Shoes Optional- Cool Water Type, Fresh Linen, Asian Sandalwood

Tall Boots- Fruit, Cinnamon, Mint, Woods, Vanilla

White Water Falls- Palo Santo, Cashmere, Wood Sage & Sea Salt
Our wax melts are handcrafted from paraffin-soy wax in small batches. We use only high quality, phthalate-free fragrance and essential oils. Our mission is to provide lasting quality and fragrances that will keep you longing for more, at affordable prices.
---
Share this Product
---